How 3D printing / additive manufacturing streamlines your design process
From the time a product is introduced we all know it has gone through several steps before it reaches the end users hands.
3D printing / additive manufacturing is your key to streamlining that process. By allowing your customers to have a physical part to test fitment , aesthetics, and functionality you're reducing rework time, reducing time to market, reducing waste, and increasing throughput.
Below is the conventional design cycle typically using subtractive manufactured (machined) prototyping , the green arrows indicate a design change based off the prototyping and their locations in the production timeline. Note after the tooling had been fabricated a design change was implemented which not only required a prototype change but also a tooling revision. All of these changes and revisions increase your time to market and your cost of tooling.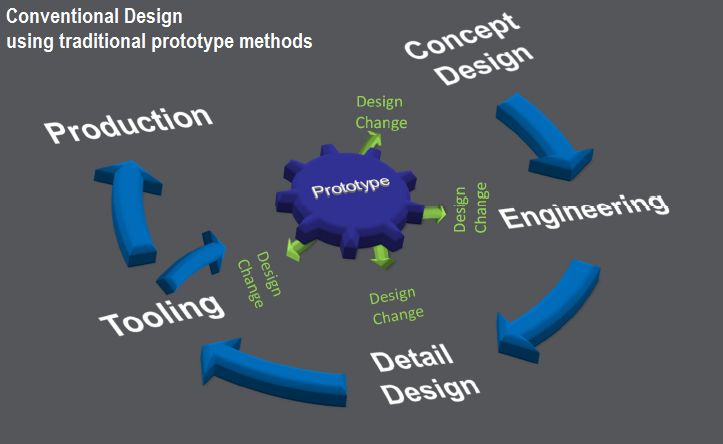 Below is a design cycle showing the effectiveness utilizing 3D printing/ Additive manufacturing. Notice the large shift in the reduced amount of design changes ? This comes from being able to give your engineering staff or customers a physical part to test functionality and fitment before ever reaching the tooling stage of the cycle. What does this mean for you ? Increased throughput , reduced lead times, reduced engineering time, and parts in your customers hands sooner.


Does this appeal to you ? Have questions? Call us today to see how Upper Iowa tool and die & Innovations can assist you in your 3D printing / additive manufacturing needs!